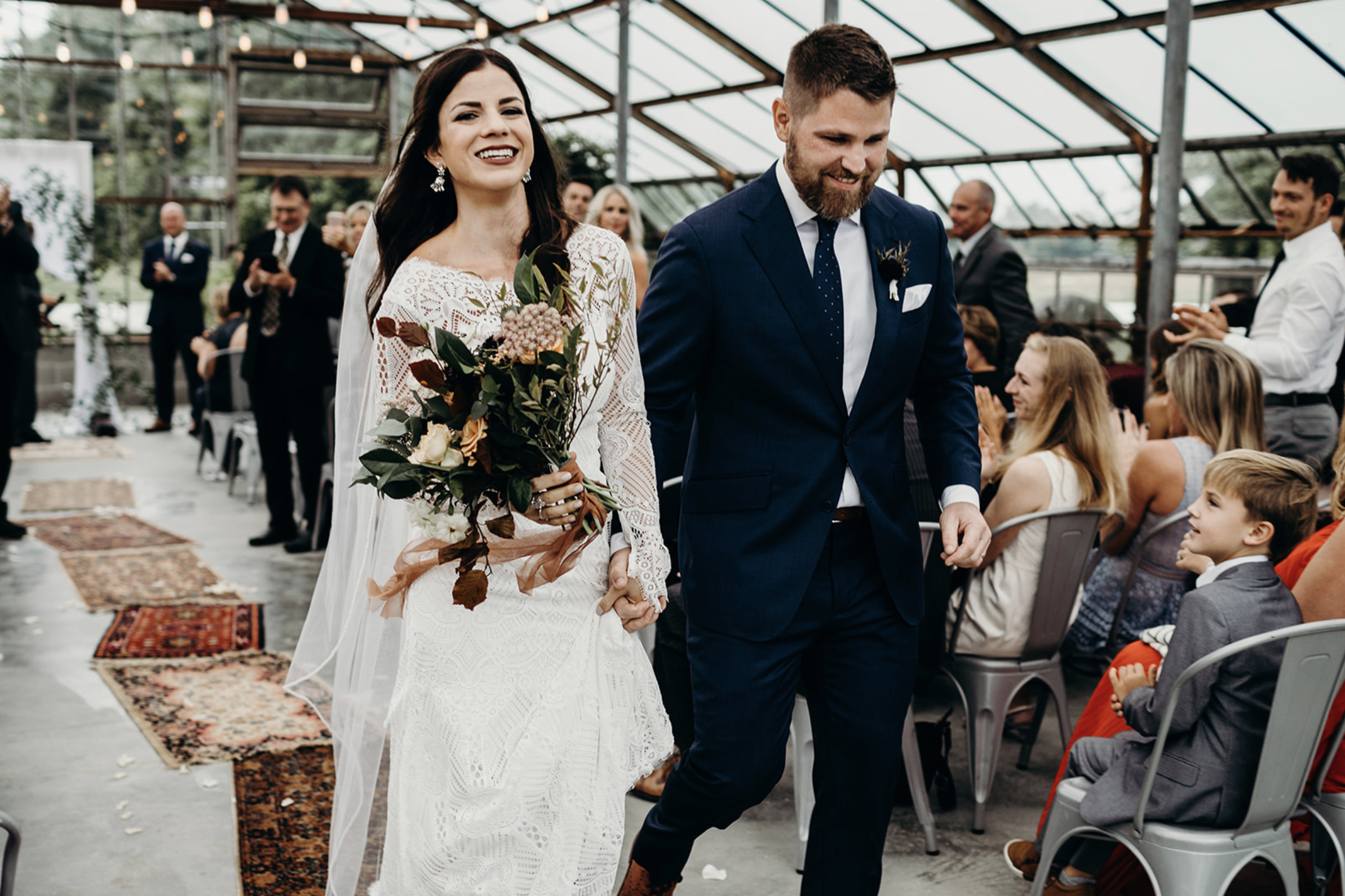 Guys - she's hands-down amazing. As soon as I stumbled upon her website, I fell in love with her style, which is incredibly artistic and unique. She has an amazing eye, and has the ability the transform ordinary backdrops into the coolest photos. Jenn really takes the time to get to know you and asks all of the important questions. She takes so much pride in her work and is flexible, professional, and genuinely enjoyable to be around -- and she made the process so easy on us, which is great because like so many others, being photographed doesn't come naturally to us! When we got our photos back we were in awe of how she captured our wedding day. She captured the whole day so beautifully, including so many special moments with each other and with our family and friends. And she did this all so seamlessly, you barely knew she was even there taking most of the photos!
Jenn is the best! From the moment my husband and I first met her, we were struck by her authenticity, thoughtfulness, and kindness. She truly wants to get to know her clients as individuals and couples, and to capture their essence in their photos. There is nothing cookie-cutter about her. Neither my husband and I enjoy being at the center of attention (or being photographed) but Jenn made it relaxing and fun. She doesn't set you up in stiff or awkward poses--she just lets you be. On our wedding day, she was such a calming and light presence. As far as the photos go, Jenn is a pro. She has a keen eye for capturing little moments and details. The way she plays with lighting, angles, color, and shadows is beautiful. We adored both our engagement and wedding photos, and have received so many compliments on them--many friends and family have said that these are some of the best photos they've ever seen.
My husband and I could not have been happier with Jenn! From the get-go we really liked her authenticity and sincerity. Jenn truly goes out of her way to get to know the personality of her couples and capture their love through photos to the best of her ability. Our engagement photo shoot was fun and didn't make me feel as if I had to pose awkwardly in order to get a good photo. She has a unique approach to shooting, takes her time with couples, and takes pride in her work. The package that she sent us with the USB with our wedding photos was personalized and thoughtful. It proved again, the time she takes to make each couple feel special ... Now, on to the actual photos - they turned out ABSOLUTELY gorgeous! I have had so many compliments from friends and family ... The editing is moody and romantic, which I adore! ... My wedding party and family even took note of how great Jenn was! I full-heartedly recommend using J. Hannah for any couple!
Jorgensen Farms -- Oak Grove
Married: 8 September 2018
Dock 580
Married: 29 July 2017
Franklin Park Consevatory
Married: 7 September 2019